Overview
Federal Union of German Associations of Pharmacists
The ABDA - Federal Union of German Associations of Pharmacists is the umbrella organisation of almost 70,000 pharmacists in Germany. The aim of the association is to join together and bring forward the common interests of this healthcare profession. Members of the ABDA are 17 chambers of pharmacists and 17 associations of pharmacists at state level. The chambers of pharmacists are syndicated to the Federal Chamber of Pharmacists (BAK), the associations of pharmacists are syndicated to the German Pharmacists' Association (DAV).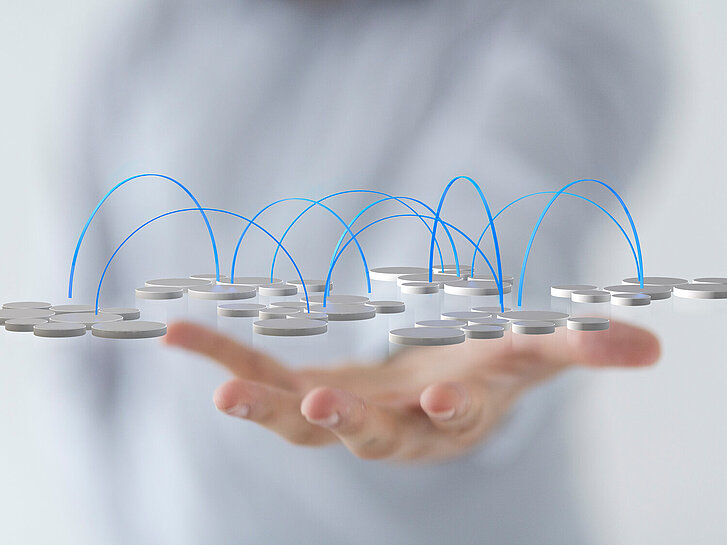 Advancement and Exchange of Ideas
In order to bring forward the interests of its members, the ABDA provides a basis for an intensive exchange of ideas between its 34 members. It gives advice to them about all the procedures within the healthcare and pharmaceutical sector. The ABDA negotiates all issues of national importance with the institutions, authorities, corporations etc. that deal with questions of pharmaceutical distribution. Furthermore, the umbrella organisation stays in permanent contact with the scientific community abroad.
Cohesion and Consistent Rules of Operation
To protect and to care for the cohesion of all German pharmacists is one of the main tasks of the Federal Union of German Associations of Pharmacists. In addition, it works towards consistent rules of operation for the activities of pharmacists in community pharmacies, hospital pharmacies, universities, industry and authorities as well as for the pharmaceutical trade and supply and for the relationships between pharmacies and national insurance institutions.
Finally, the ABDA organises and conducts the Congress of German Pharmacists, which takes place every year.
For the pharmacists, the decrease of costs within the health sector only works by improving medical therapy and intensifying pharmaceutical care.
The pharmacists' advisory skills are also the focus of the PR campaigns. The message of the campaigns clearly says: As an advisor in medical questions and as a health service provider, pharmacists are essential.